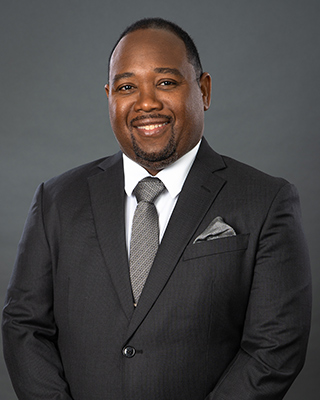 Nigel Greaves
Senior Associate
Practice Areas
Corporate + Commercial
Litigation + Dispute Resolution
Energy + Related Industries
Intellectual Property
Qualifications
Bachelor of Laws, University of Buckingham
Bar Vocational Course, University of Nottingham Trent
Master of Laws, University of Dundee (Petroleum, Taxation and Finance)
Admissions
Bar of England and Wales -2003 (non-practising)
Attorney-at-Law, Trinidad and Tobago – 2014
Experience:
Nigel joined the firm's Corporate and Commercial Practice Group in April 2022, after 8 years of general practice in Trinidad and Tobago, focusing on commercial law, civil litigation, statutory and regulatory compliance, corporate governance and dispute resolution. He has represented a diverse range of local, regional and international clients in legal proceedings which included the enforcement of commercial contracts and guarantees, infringement of intellectual property rights, injunctive and judicial review proceedings, wrongful dismissal trade disputes and regulator investigative inquiries.
His expertise extends to advising on a number of complex commercial arrangements including shareholders agreements, licensing agreements, Power Purchase Agreements and energy industry related agreements.
Nigel was a key draftsman in a comprehensive regulatory and financing impact report prepared for the Co-operative Credit Union Movement and the revision of rules and regulations for statutory and professional bodies.
Prior to returning to Trinidad and Tobago in 2013, Nigel worked for approximately 8 years as a Barrister and a Business Development Consultant in England and Scotland, where he advised UK/EU public and private sector clients on UK construction law, UK and EU public procurement procedures, project finance (including public private partnerships), energy efficiency and renewable energy initiatives.
Nigel is a member of the Law Association of Trinidad and Tobago and The Honourable Society of Gray's Inn. He is the firm's representative on The Energy Chamber of Trinidad and Tobago.